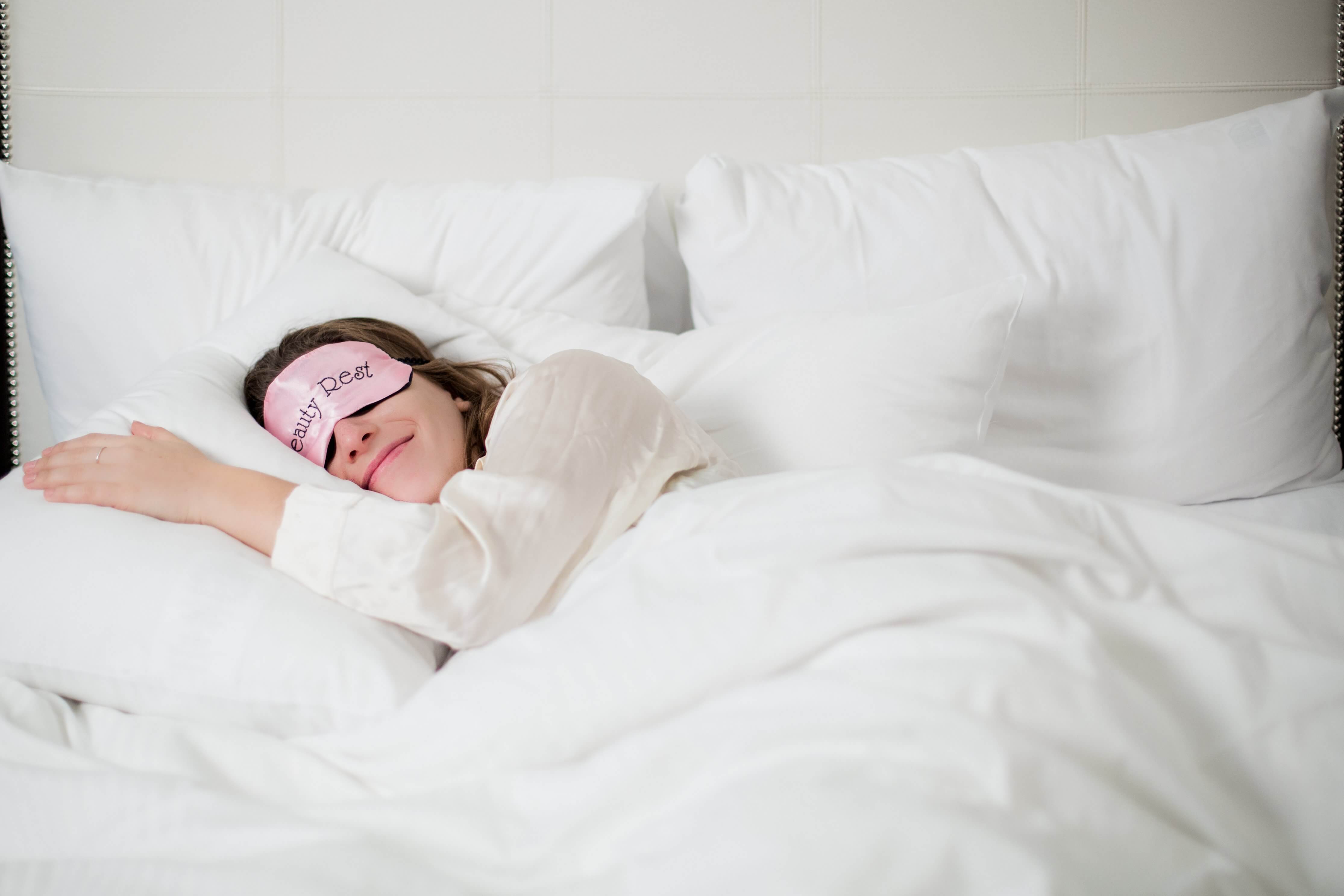 Fun Fact: 74% of people are side sleepers
Fun fact 74% of the population are side sleepers, myself included so. if you're also a member of the side sleeper club, you'll definitely want to check out this article.
I have tested out so many pillows, and as a side sleeper myself, I know exactly what you should be looking for, so let's check out my top picks.
You might be wondering what should i even look for for a pillow for side sleepers. Don't worry, we're going to go over that right now.
Look for a pillow to help maintain neutral alignment
So, first of all, you want to make sure that your pillow helps you maintain a neutral alignment for us side sleepers that means that we want our ears to line up with our shoulders. 
Fun Fact: A pillow's loft = height
You also want to make sure that you have a good loft for your pillow so loft is just a fancy way of saying height generally side sleepers want something with a medium to a high loft, of course, this does depend on your body type. So let's talk about that too.
Look for a pillow with a medium to high loft
If you are a little bit petite so you need more of a medium loft pillow, but if you're a taller person have a bigger head to support you, might need something with a bit more loft.
Consider your firmness preferences
But let's also talk about your pillow's firmness level because a pillow might be a great loft at first but if it's not super firm or if it sags throughout the night, your head's gonna dip as the evening goes on which can create pain and nobody wants that.
Last but not least let's talk about the feel of your pillow, this is gonna be ultimately up to what you prefer, so we've got options that are soft and fluffy and we also have options that are a little bit more firm and less malleable, so whatever it is that you want to sink your head into, we've got some picks for you, let's check them out now on to the main event..
Best for Combo Sleepers
Filled with squishy down-like fiber for pleasing plumpness.
Down alternative andOEKO-approved

.

Great balance of supple softness and plump firmness

.

Suppotive in every position

.
Viewstar Cooling Shredded Memory Foam Pillows
Best Memory Foam
Offers great cooling features, pillow cover is made up of bamboo materials to ensure breathable

.

Easy to customize, shredded memory foam could be added or removed, adjustable loft to suit your body.
Bonus Fill Included, each pillow arrives with extra 200g filling that you can add into your pillow if needed.

Suppotive in every position.