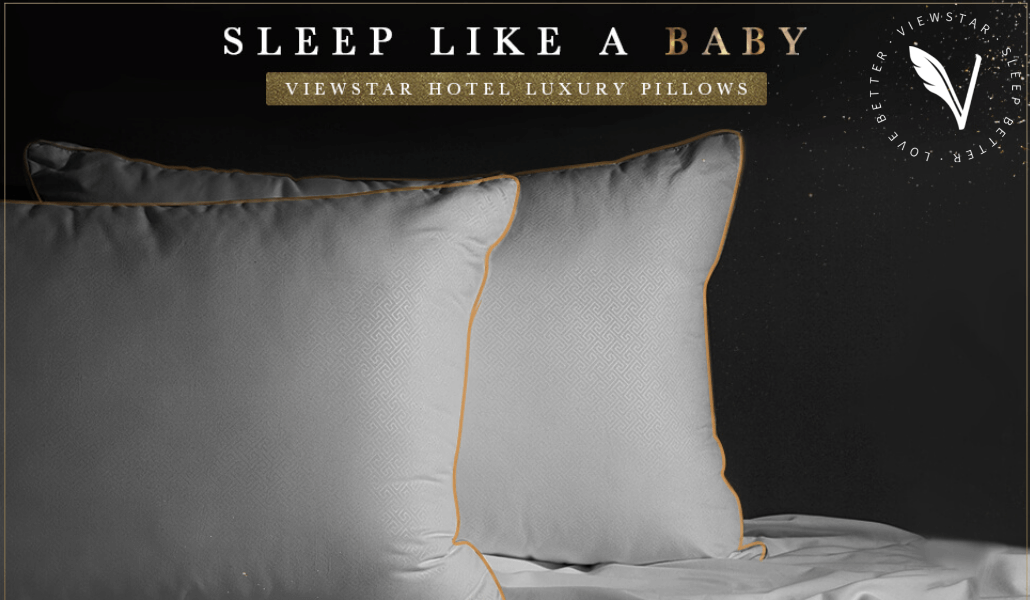 Finding a comfortable pillow can often result in asking a slew of questions. Are you a side sleeper or stomach sleeper? Do you prefer something firm or relatively soft? Will you need something designed to keep your head cool overnight? Answering all of these questions will get you one step closer to figuring out the best pillow for your needs. 
RELATED: Want to unlock even more savings? Sign up to get more deals delivered by email message.
For those who are still unsure, look to the thousands of Amazon shoppers who recommend the top-rated Viewstar Set of 2 Down Alternative Hotel Quality Pillows. These pillows are soft and fluffy, filled with a down alternative that generates a wonderful plumpness that doesn't shrink over time. The gusset design (an extra piece of fabric woven between the top and bottom of the pillow) makes it hold its shape better, so you won't have to scrunch and pull the pillow back into its original shape.
The best part about these pillows is that they provide plenty of support for your head and neck — whether you're a side, stomach, or back sleeper. Plus, the pillows are machine washable, so when they need a bit of a makeover, you can just toss them into the laundry and they'll come out like new. Shoppers can choose from three sizes, including standard, queen, and king.
Buy It! Viewstar Set of 2 Down Alternative Hotel Quality Pillows, $34.96-$43.99 (orig. $37.99-$58.99) ; amazon.com
Over 16,000 Amazon shoppers have given the pillows a five-star rating, saying they now get the "best sleep ever." Plus, many note that using these pillows feels like "sinking into a cloud" and they're the "perfect balance of squish and support."
"I cannot believe I can actually write a five-star review about a pillow," one shopper shares. "I have been Goldilocks for easily 10 years, trying every pillow known to man. When these arrived, I was hesitant because they seemed flimsy a few hours after being opened. Well, I can say it is a miracle, because 48 hours later they puffed up and I now have the most comfortable pillows I've ever owned."
"I am a pillow snob and can't sleep unless I have the perfect combination of softness and firmness to support my head because I have neck issues and get migraines from sleeping with the wrong pillow," another five-star reviewer says. "I have spent thousands looking for the right pillow and these are it! I will never buy another pillow besides these. These are the best I've ever found."