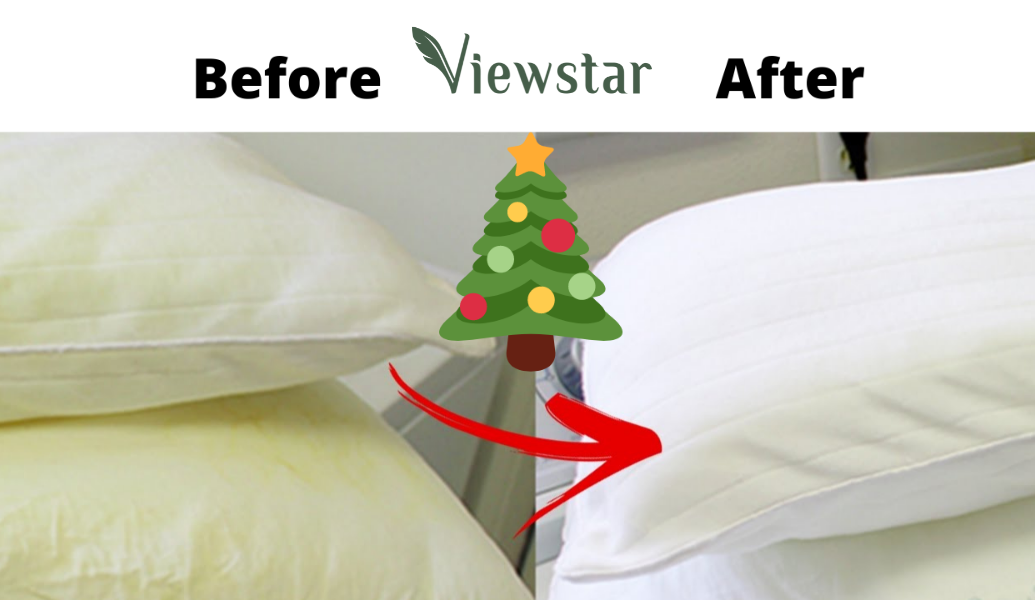 The main reason why our pillows become yellow over time, even though we use covers, that's because of Night Dribble and Sweat.
Our body continues to sweat during the time we sleep to keep our body at the correct temperature. This is why our pillow absorbs sweat and sweat leaves a yellow stain once it's dried.
So make sure to wash your pillows at least twice a year with the following ingredients.
You will simply just need 1 cup of baking Soda, and 1 cup of washing powder. Give it a quick mix and keep it aside.
Before you throw your pillows in the wash, do check the label of your pillows to see if they are washable. Try to work with only two pillows at a time in the washing machine so that the mixture can spread out equally.
Then add your powder mixture and 3 to 4 pans of hot boiling water and let it go on for a long wash.
Once washed, put it on the spin or drain setting to let the excessive water to drain out and then time to dry them.
Then throw the pillows in the dryer and get two tennis balls, and cover them with socks and tie a knot. Now throw the covered balls in the dryer and watch how fluffed your pillows become. And here you have it guys! White fluffy pillows.
If you enjoyed today's tips then share it with someone in need and subscribe to our website so you don't miss out on any good news from Viewstar!